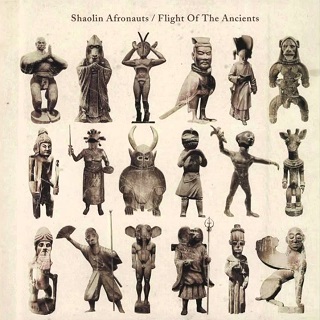 47
Shaolin Afronauts
Shira (2011)
Heavily inspired by 1970s Afrobeat, The Shaolin Afronauts were conceived as a side project of Adelaide (South Australia) retro soul band The Transatlantics.

They're a big group - up to 12 members - and they're conservatorium trained but their preferred style is Afrobeat, that notoriously funky mix of West African high-life and American jazz and soul.

Bringing to life the deep grooves and avant-garde jazz flavour of Sun Ra and Fela Kuti, the Afronauts present electrifying live shows and have issued their debut album through UK label Freestyle.